About the organizers and Göttingen
The Neurizons Organizing Team is comprised of graduate students from the International Max Planck Research School (IMPRS) for Neurosciences, a program conducted by the Georg-August University Göttingen, the Max-Planck Institute for Biophysical Chemistry, the Max-Planck Institute for Experimental Medicine, the Max Planck Institute for Dynamics and Self-Organization, the German Primate Center, and the European Neuroscience Institute Göttingen. 
Organizers (in alphabetical order)
Göttingen is a university town in pursuit of scientific excellence. It is a vibrant town where the enthusiasm of young students merge with the wisdom of esteemed experts in various fields of academia. Home to great scholars like Gauss, Weber, Planck, as well as more recently Hell, Eigen, and Neher, Göttingen is a place that certainly deserves its nickname, "city of science." With five Max Planck Institutes, and various other reputable institutions (Helmholtz association, Leibniz association, to name a few) covering molecular to clinical, and biophysical to computational, Göttingen is well-positioned to cater to the diverse focuses of study in Neuroscience.
Ever so charming and with an internationally-welcoming atmosphere, Göttingen has always attracted people from all over the world. 
If you would like to reach us, you can:
send us an email neurizons@mpi-bpc.mpg.de
DM or @ us on twitter @Neurizons
message us on facebook #Neurizons
more about Göttingen: a history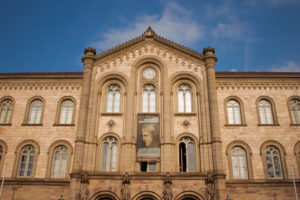 Göttingen, founded in the 10th century, is one of the oldest university towns you can find in Germany. About 20% of the 120.000 inhabitants are students and even more people are associated with the University "Georgia Augusta " (the oldest and biggest university of Lower Saxony) or one of the many research institutes. The prestigious Max Planck Society was founded here in 1948 and is still represented by five institutes:
Did you know that in the last century more than 40 Nobel Prize winners lived, worked or were associated with Göttingen? And 13 of them were awarded with the prize for the research done in Göttingen. Many buildings display plaques commemorating their famous former residents, including the quantum physicists Max Born and Walter Heisenberg. It has been a home to a number of great individuals, such as the mathematicians Carl Friedrich Gauβ who founded the observatory of the city, Hermann Minkowski and the physicists Wilhelm Weber and Georg Lichtenberg.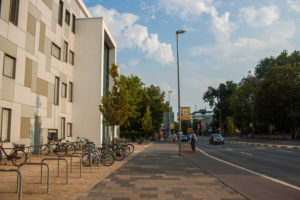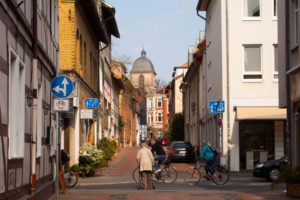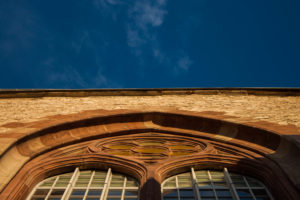 After foundation of the University in 1737, the town was very much influenced by its students, professors and scientists. The city center holds even some of the most important University buildings like the Great Assembly Hall at Wilhelmsplatz (William's Square) or the Old Botanic Garden. Other interesting locations are the Jacobikirche (St. Jame's Church), the Old Town Hall and in front of it, on the market square the Gänseliesel (Goose Girl) fountain.
A very nice tradition exists in Göttingen: All PhD students that have passed their final examination are carried in a wagon decorated with balloons and flowers to the market square. While wearing a custom-made graduation hat, they have to climb up the fountain and kiss the goose girl on her bronze cheek, thereby making her "the most kissed girl in the world ". There is an old saying about life in Göttingen, still inscribed in Latin nowadays on the wall of the entrance to the "Ratskeller " (the restaurant located in the basement of the old town hall): "Extra Gottingam non est vita, si est vita, non est ita", (There is no life outside Göttingen, even if it is life, it is no life like here.)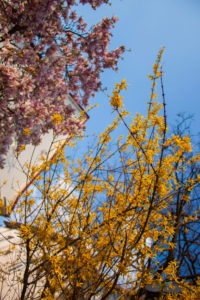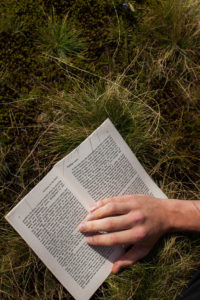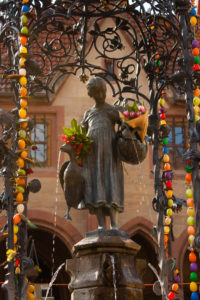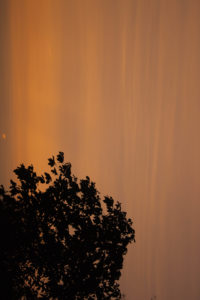 If you enjoy being among young people of different nationalities, Göttingen is the place to be. Much of the night life is focused within the old town walls, which makes it all the more lively and convenient for locals and visitors. There are numerous possibilities when party comes to take place, there are different clubs with a very broad atmosphere, ranging from Latin (Sausalitos), Pop, Hip Hop and electro (Savoy, JT-Keller) to alternative (Café Kabale), as well as Jazz and live music (Nörgelbuff). Göttingen also offers many street cafés, pubs and bars (Irish Pub, Thanners, Trou) with a very cosmopolitan atmosphere if you are looking for good company and good beer. For the cuisine lovers, Göttingen has restaurants with menus ranging from traditional German cooking (Paulaner) to exotic (Sambesi) and sophisticated cuisine (Fellini, Gauss, Bullerjahn) which invite you to spend a charming and relaxing evening.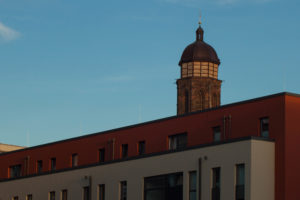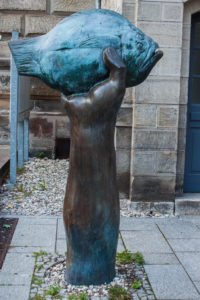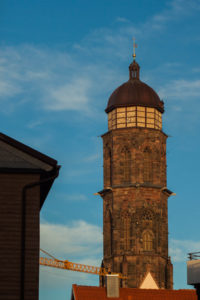 Additional information can be found at http://wikitravel.org/en/Göttingen
(images from Delane Espinueva)