fire.wire.hire.
At our career fair, you will have the opportunity to learn about the variety of jobs available for young students. Here you can benefit from the expertise of both prominent young group leaders who chose to continue in academic research, and from successful scientists who chose the path to industry.
Whether you have already decided on your future career path or not, don't miss out on this chance to hear some interesting stories and opinions, and to grow your professional network.
So join us on Monday May 29th, and interact with scientists who have been through the same dilemmas, to find out what career path suits you the best. We hope to give you a taste of what is out there!
Speakers:
Transitioning: from academia to consulting. Consulting is one of the top career choices among graduate students. McKinsey & Company is a global management consulting firm serving leading businesses and organizations. A senior representative of Mckinsey will visit the fair to share their own experience as a consultant and possible job opportunities at McKinsey & Company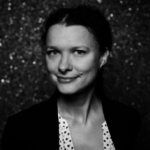 Transitioning: from academia to medical industry. Following a three-year post-doc at the lab of Prof. Siegrid Löwel (Göttingen, Germany), Dr. Greifzu departed from academic research and is now working as a clinical trial manager at Aesculap, partner of B. Braun Medical. Dr. Greifzu will talk about her journey since leaving academia, and will also introduce various job opportunities in the medical industry.
Venture into the tech industry. Alessandro Maccione, PhD. in Bioengineering, has more than 10 years' experience in bio-assay development integrating technologies from the engineering (bioelectronics, CMOS, computer science and ICT) and the neuroscience field (electrophysiology, neurobiology, imaging). Working in between the academia and the industry he started developing 3Brain technology as a PhD student, and as researcher at the Italian Institute of Technology he contributed in the progression of 3Brain from an idea to a leading company. He will share his experience, his motivation and his courage to venture into start-ups.
Dr Silies completed her PhD in neurobiology at the University of Münster. In 2014, following a five-year post-doc at Stanford University in California, she returned to Germany to become a junior group leader at the European Neurosciences Institute in Göttingen Her lab focuses on visual processing in the fruit fly Drosophila. Though Göttingen may not be the most 'exciting' city to live in, and despite a lack of monetary reward in German academia, Dr Silies nevertheless chose to become an investigator here. She will share her reasons for remaining in academia and for opening a group in Göttingen. Her passion and her love of research will doubtless be an inspiration to you, if you are considering a similar career path.    
Stay tuned for more!