Tuesday, 26 May 2020
Industry
9:30 – 10:10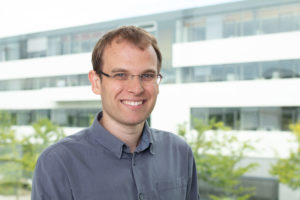 Dr. Timo Nachstedt
Dr. Timo Nachstedt's career journey started in physics. His bachelor's degree focused on particle physics, with an emphasis on the Higgs-Boson. His master's degree in physics edged towards neuroscience where, under Prof. Dr. Florentin Wörgötter, he studied robotics controlled by neuronal networks. His passion for the field led him to pursue a doctorate investigating neuronal models of memory in Dr. Christian Tetzlaff's lab.
During his studies, he gathered different practical experiences both in the industry and in academia. In particular, he worked for a tech start-up based in San Diego. It was founded by the neuroscientist Eugene Izhikevichl, and it focuses on neuronal algorithms for robotic locomotion control. His experiences showed him that there are also exciting problems to solve outside the academic world.
After finishing his PhD, he joined Robert Bosch GmbH as a development engineer for mapping and localization. His work involves developing algorithms and performance indicators to evaluate localization components, and showcasing prototypes to potential customers, to name a few. In addition, he is involved in the hiring process of the company, as he performs technical interviews with the candidates.
During his talk, he will discuss his motivations for leaving academia and what he hoped to find in industry. He will walk us through his career journey that led him to Robert Bosch GmbH, and what he learned from experiencing the hiring process from both the applicant's as well as the company's perspective. He will share his experiences working for a big company with more than 400 000 employees, as well as some details about the project he is working on. From his talk, you can get an impression of how a typical working day looks in the life of a development engineer. Receive career advice, as Dr. Nachstedt reflects on his decision to leave academia.
Patent Law
10:10 – 10:50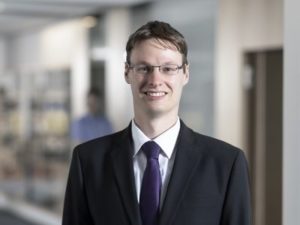 Consulting
11:10 – 11:50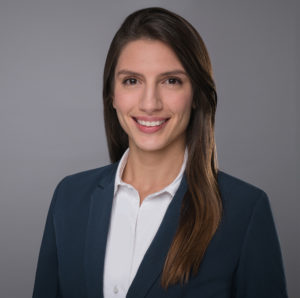 Dr. Mariana Cerdeira 
is a consultant in biopharma strategy at Catenion, in Berlin, a management consulting firm that works exclusively with pharmaceutical and biotech companies. She holds a PhD in Medical Neurosciences from the Charité University in Berlin and a Master's degree in Neurosciences with a double diploma from the Universities of Göttingen and Bordeaux. Previously, she obtained a Bachelor's degree in Biomedical Sciences in her country of origin, Brazil. So far, Mariana has lived in 4 countries and speaks 5 languages. For years she has been involved in projects to improve career support for graduate students and has given a TEDx talk on the need for a culture change in the academic world.
In her presentation, Mariana will talk about her career path from a PhD student with many parallel activities to a strategy consultant for pharmaceutical companies. She will also share some tips for career development and a targeted job search that she learned along the way.
Science Communication
11:50 – 12:30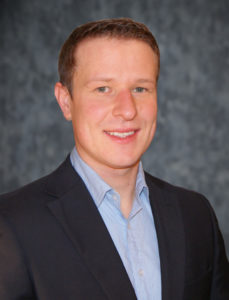 Mr. Gabriel Aeschlimann
obtained his bachelor's and master's degree in Biotechnology from the Zurich University of Applied Sciences at Prof. Dr. Jack Rohrer's lab, where he focused on generating induced pluripotent stem cells. He then decided to leave academia and worked as a laboratory assistant in F. Hoffmann La Roche diagnostics. However, his passion and talent in making animations won him over, and thus he founded "Ribosome Studio" in 2016.
As a science animator, the main focus of his work lies in creating biomedical 3D animations and illustrations. These serve to communicate scientific and medical results provided by his clients in an entertaining and concise way. His talent in making animations is not unrecognized, as he was a finalist in the Vizbi (Visualising Biological Data) Plus Challenge. Furthermore, since the "Ribosome Studio" is a one-person enterprise, his responsibilities also include social media management, advertising, customer acquisition, and administrative tasks.
Since we aim to present a number of alternative career paths during the NEURIZONS 2020 career fair, we are thrilled to hear more about his career journey. During his talk, he will discuss what he has learned from working as a freelancer / one-person enterprise for more than three years and give us a better understanding of how he decided to initiate his start-up. He will present the advantages and disadvantages of working for yourself and how he utilizes social media for science communication, market research, further education, and customer acquisition.

Science Publication
12:30 – 13:10
Education
14:10 – 14:50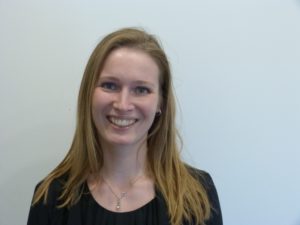 Dr. Hannah Ulferts
is a policy analyst at the Centre for Educational Research and Innovation (CERI) of the Organisation for Economic Co-operation and Development (OECD). Her longstanding interest in the science of education is apparent in her educational training and background. In the process of obtaining a diploma and a PhD in psychology, she studied: amount of reading as a mediator of the effects of intrinsic and extrinsic reading motivation on reading comprehension in primary school; as well as quality indicators of math education in Early Childhood Education and Care (ECEC), and their impact on student achievement. She also worked on european projects that aimed to contribute to the knowledge about effective policy and practice related to the quality, inclusiveness, and benefits to the individual, society, and economy of ECEC in Europe. On top of studying education for its betterment, Dr. Ulferts also taught through several lectures and workshops. 
Though leaving academia, she continued with her career in educational research. Now at the OECD, she is a policy analyst working on the Innovative Teaching for Effective Learning project. For that, she does a systematic review and meta-analysis of 21st-century teaching and learning, focusing on the relevance of general pedagogical knowledge for successful teaching. She is also involved in the design of the international Teacher Knowledge Survey, which examines how professional knowledge and further competencies can be shaped through initial teacher education and continuing professional development. 
For her talk, Dr. Ulferts will talk about her career path from academia to education, the difficulties she encountered during the transition, and the way she handled them. Hannah will also provide a piece of advice for students who are considering starting a career in education.
Mental Health in Academia
14:50 – 15:30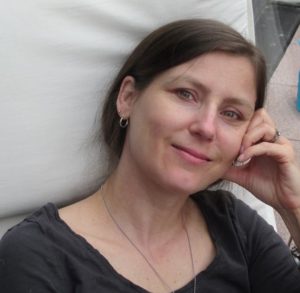 Dr. Tracy Erwin-Grabner
is a Clinical Psychologist and Professional Counselor. She obtained her bachelor's in Psychology from Indiana University Bloomington, before moving to Drexel University for a master's degree centered on Creative Arts in Therapy. She continued her education at the Chicago School of Professional Psychology, where she received her doctorate in clinical psychology.
Dr. Erwin-Grabner has extensive experience both in and out of academia. She worked as a supervisor for master-level students at Columbia College Chicago, as an Adjunct Assistant Professor at the University of Maryland University College, and as an Adjunct Instructor for undergraduate psychology courses at Southern New Hampshire University. Not forgetting her role as a Clinical psychologist/counselor, she also provided therapeutic services to diverse clientele in various locations across the USA.
Currently she is in Göttingen, working two vastly different positions. First, as part of the Systems Neuroscience and Imaging in Psychiatry (SNIP) lab at the UMG, her and her colleagues are working on a research project using transcranial magnetic stimulation (TMS) and fMRI as a treatment intervention for depression.  Second, she is a counselor at the Studentenwerk Psychological Counseling Center (PSB), working primarily with English-speaking international students both in individual and group formats, providing counseling services to address a variety of student challenges and mental health needs.
With her vast exposure to the mental health problems faced by PhD students, as well as her own experiences in academia, we are delighted to hear her input regarding mental health in the field. She will be outlining and introducing the concept of resilience, stressing the importance of taking care of mental health needs as a graduate student. The relevance of these topics is frequently overlooked or undervalued, yet can be the key to both personal and academic success. She will also present steps towards developing resilience as a prevention measure, as well as ways to find support and available resources in Göttingen.