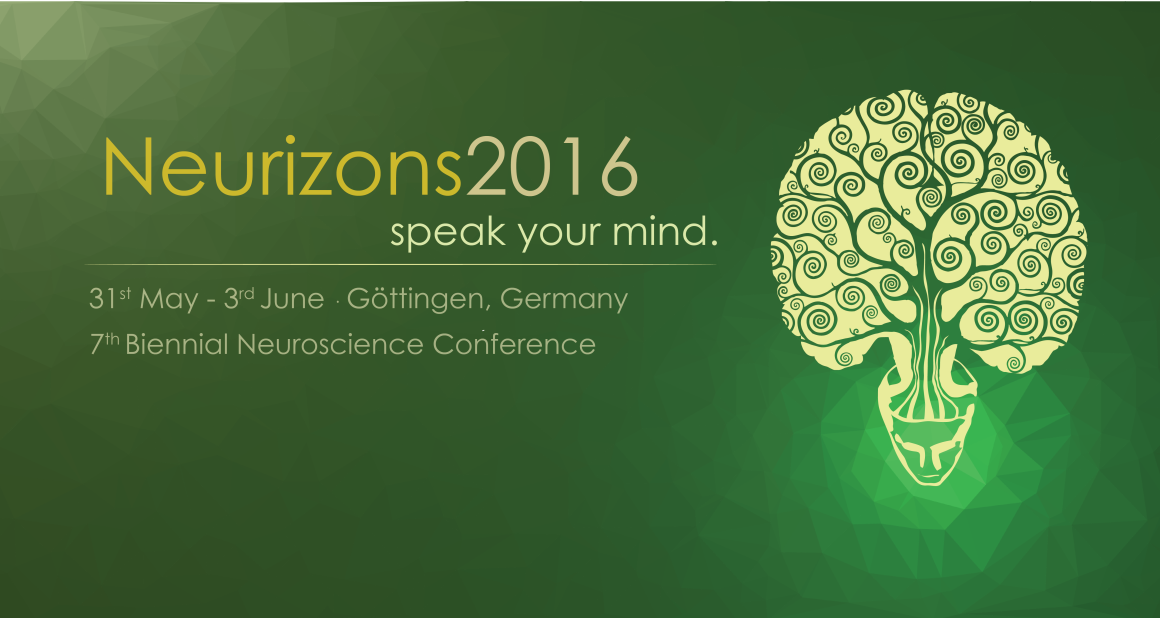 We, the students of International Max Planck Research School (IMPRS) for Neuroscience, Göttingen are proud to present the collected symphony of our thoughts, ideas and creativity in the 7th biennial neuroscience conference Neurizons – 'Speak your mind'.
31st of May – 3rd of June 2016 at the Max Planck Institute for Biophysical chemistry in Göttingen, Germany we host a concert to resonate through the plethora of scales of Neuroscience.
Neurizons promises a stage for young scientists to bring forward their ideas and also a platform for learning and scientific exchange with the masters in the field. This year features neuroscience in the fields of Synaptic Physiology and Plasticity, Higher Brain Functions, Sensory and Motor Neuroscience, Systems, Circuits and Computation, Glial Physiology and Neurodegeneration, and Emerging Techniques in Neuroscience.
Neurizons provides a perfect milieu for stimulating discussions and networking during talks, poster sessions and in the more informal settings of the various social events. It is also a great opportunity to analyze and assess career paths both within and outside academia with the help of our career fair. We also offer workshops as an introduction to the latest cutting edge technology and state of the art work in Neuroscience.