fire.wire.hire.
At our career fair, you will have the opportunity to learn about the variety of jobs available for young students. Here you can benefit from the expertise of both prominent young group leaders who chose to continue in academic research, and from successful scientists who chose the path to industry.
Whether you have already decided on your future career path or not, don't miss out on this chance to hear some interesting stories and opinions, and to grow your professional network.
So join us on Tuesday May 29th, and interact with scientists who have been through the same dilemmas, to find out what career path suits you the best. We hope to give you a taste of what is out there!
Speakers:
Transitioning: from academia to consulting. Consulting is one of the top career choices among graduate students. McKinsey & Company is a global management consulting firm serving leading businesses and organizations. A senior representative of Mckinsey will visit the fair to share their own experience as a consultant and possible job opportunities at McKinsey & Company. More details about the speaker will be announced one week before the conference.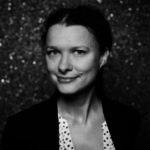 Transitioning: from academia to medical industry. Following a three-year post-doc in neurobiology at the University of Göttingen, Dr. Greifzu departed from academic research and is now working as a clinical trial manager at Aesculap, the surgical division of B. Braun. Dr. Greifzu will talk about her journey since leaving academia, and will give an insight into a medical scientific affairs department.
Venture into the tech industry. Alessandro Maccione, PhD. in Bioengineering, has more than 10 years' experience in bio-assay development integrating technologies from the engineering (bioelectronics, CMOS, computer science and ICT) and the neuroscience field (electrophysiology, neurobiology, imaging). Working in between the academia and the industry he started developing 3Brain technology as a PhD student, and as researcher at the Italian Institute of Technology he contributed in the progression of 3Brain from an idea to a leading company. He will share his experience, his motivation and his courage to venture into start-ups.
Dr Silies completed her PhD in neurobiology at the University of Münster. In 2014, following a five-year post-doc at Stanford University in California, she returned to Germany to become a junior group leader at the European Neurosciences Institute in Göttingen Her lab focuses on visual processing in the fruit fly Drosophila. Though Göttingen may not be the most 'exciting' city to live in, and despite a lack of monetary reward in German academia, Dr Silies nevertheless chose to become an investigator here. She will share her reasons for remaining in academia and for opening a group in Göttingen. Her passion and her love of research will doubtless be an inspiration to you, if you are considering a similar career path.    
After graduating from the Ludwig-Maximilians Universität München and completing her PhD in Immunology at the University of Cambridge (UK), Dr Michaela Torkar decided to leave academia and work in the science publishing business. She has more than 15 years of experience as an Editorial Director first at the Open Access publisher BioMed Central (part of Springer Nature) and then at F1000Research. F1000Research is an open science platform for publishing research articles across the life sciences and other disciplines. It uses a fully transparent post-publication peer review model that addresses some key challenges researchers face when publishing their findings. Now, as the Publishing Director, Dr Michaela Torkar will talk to us about the skills required to be successful in her career path, as well as how the publishing business can be improved and why open science is important. Moreover, she can provide advice about the qualities required for successful publishing and what publishers look for in papers.
Soft skill workshop: Communication and Career Planning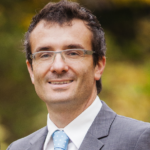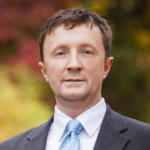 "Schiller & Mertens" was founded by Dr. Alexander Schiller and Dr. Daniel Mertens. Dr. Schiller was a DFG Heisenberg fellow and junior professor for inorganic chemistry at the University of Jena (Germany). Dr. Daniel Mertens is a Biochemist, Lecturer and group leader at the German Cancer Research Center (DKFZ) and at the University of Ulm. Their experience in academia helps them gain better understanding of the challenges PhDs and postdocs face. They are certified trainers who devote their knowledge and personal experience to help students improve their process of learning. They will join Neurizons for a 3 hour workshop covering: "Communication and Career Planning". The workshop aims to provide PhD students and postdocs with an opportunity to enhance their communication with their colleagues, supervisor and peers. It is designed in a fun, interactive setting to gain insights for communication problems and introduce possible solutions. The trainer will work on enhancing social awareness and improving the process of feedback to achieve an efficient working atmosphere. Moreover, he will provide the participants with strategies for better career planning.
Stay tuned for more!