See more speakers [icon type="glyphicon glyphicon-chevron-right" color="#b50024″]
[row]
[column lg="4″ md="12″ sm="12″ xs="12″ ]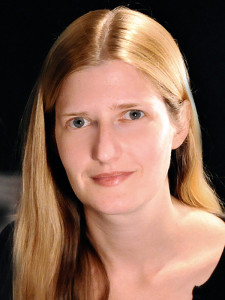 [/column]
[column lg="8″ md="12″ sm="12″ xs="12″ ]
Institute:
Mortimer B. Zuckerman Mind Brain Behavior Institute and Kavli Institute for Brain Science, Columbia University, New York, USA.
Website:
http://orion.bme.columbia.edu/~hillman/Research.html
Session:
Emerging Techniques
Title of the talk:
SCAPE microscopy for high-speed 3D imaging of the awake, behaving brain.
[/column]
[/row]
[well type=""]
Research
Dr Hillman is an Associate Professor of Biomedical Engineering and Radiology at Columbia University, a member of the Zuckerman Mind, Brain and Behavior Institute (Z-MBBI), the Kavli Institute for Brain Science and the Neurobiology and Behavior graduate program at Columbia. Dr Hillman's lab specializes in the development and application of novel in-vivo optical imaging and microscopy techniques to perform functional, dynamic imaging, particularly in the living brain across length scales from flies to primates. Most recently, Dr Hillman developed swept, confocally aligned planar excitation (SCAPE) microscopy, a single-objective light-sheet based technique capable of imaging the intact brain in 3D at video rates. Dr Hillman's lab also has an established research program to apply her novel imaging techniques to explore the interrelationship between blood flow and neuronal activity in the brain.
[/well]
[button style="btn-danger btn-sm" icon="glyphicon glyphicon-chevron-right" align="right" type="link" target="false" title="More speakers" link="https://www.neurizons.uni-goettingen.de/programme/speakers-2016/"]