Panel Discussion
Neurizons will offer a platform for young scientists not only to learn from masters in a scientific field, but also to bring forward their own ideas and engage in a scientific exchange with these experts. We are inviting three speakers who are leading scientists in their field to introduce a scientific topic for discussion. This year's topic is "Are animals conscious?". The introduction will be followed by a 30-minute long interactive discussion between the speakers and the participants. Join us and share your ideas!
Format
A 10-minute talk by the invited speakers, followed by a 30-minute discussion session.
Topic of this year
Are animals conscious?
Confirmed Speakers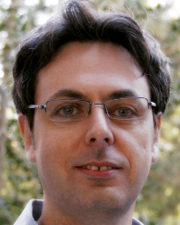 Dr. Igor Kagan: Dr. Kagan is the leader of the Decision and Awareness group at the German Primate Center. His lab uses functional imaging to draw cross-species comparisons between the neurophysiology of decision making and action-planning in monkeys and humans. Their current work focuses on monkey-human comparisons of the inter- and bi- hemispheric interactions during visuomotor decision making and response selection.