Until then, here are some statistics from the online 2020 edition of Neurizons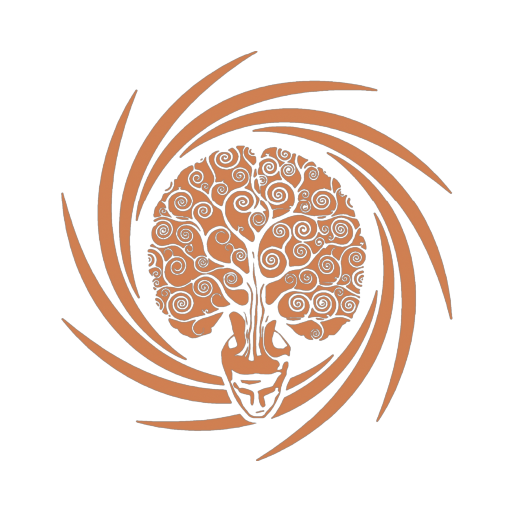 The first virtual Neurizons conference

NEURIZONS 2020: Networks grow. Ideas flow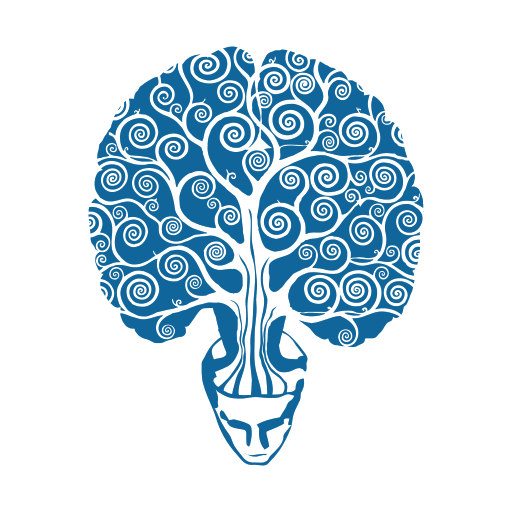 The 9th biennial conference 'Neurizons 2020: Networks grow. Ideas flow' was set to take place from the 26th to the 29th of May 2020, at the Max Planck Institute for Biophysical Chemistry in Göttingen, Germany. 
With the global Covid-19 pandemic, a physical gathering like this would have risked the health and safety of several communities.
Many within the global community have shown great solidarity in an effort to 'flatten the curve,' and help healthcare systems around the world better cope with the rising number of infections. In the process, we saw a great increase in virtual communications; we stayed connected, and we found new ways to keep moving forward. Inspired by this solidarity and innovative perseverance, we decided to turn Neurizons 2020 into the first virtual Neurizons conference. Despite this obstacle, or rather, especially during these hard times, we strived to foster an environment that would allow for networks to grow, and for ideas to flow.
Below are some graphics and plots we made from the crowdcast analytics data. It's also available on this twitter thread.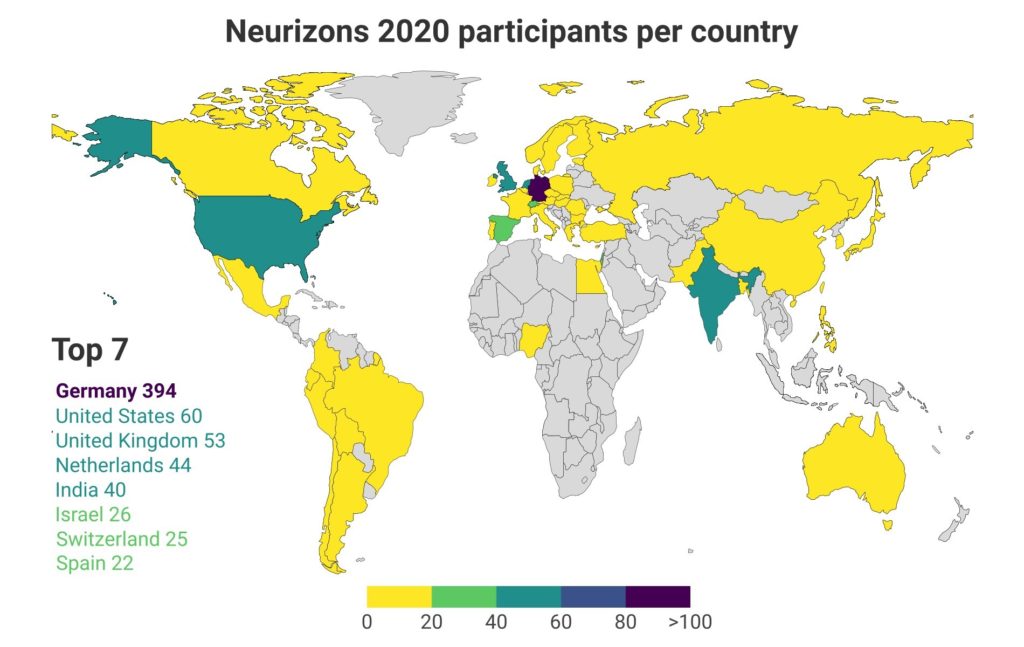 We hosted 33 sessions (roughly 45 minutes each), including scientific talks, career talks, panel discussion, etc. 
930 registered via our website, and nearly 800 of those 'showed up' on crowdcast! This is in comparison to the roughly 150 participants in our past 'physical' Neurizons. All continents were represented, but the vast majority were based in Germany (nearly half), the US, and the UK.
Participants could either attend the sessions live or watch a recorded version later (convenient for timezone differences). Most participants did a combination of both. 
Most watched only a few sessions (<10). Given the scope of the conference, which covered everything from molecular to cognitive neuroscience, this is not surprising.
Each session were attended live by about 190-250 participants. That means that roughly a quarter of participants were 'present' at any given talk. This was a bigger proportion than expected, given the timezone concerns and the non-committal nature of free online events. 
Thank you to everyone (the attendees, the speakers, the sponsors, the organizers) whose patience, understanding, resourcefulness and hard work helped make Neurizons' first virtual conference a success! 

Welcome to Neurizons 2020, a multidisciplinary neuroscience conference organized by the students of the International Max Planck Research School (IMPRS) for Neuroscience, in Göttingen.
Modern neuroscience encompasses countless research approaches; from fundamental molecular investigations, to large-scale explorations of networks and cognition, all converge to tackle issues of the mind. At Neurizons, we invite researchers to discuss the latest research in neuroscience from a multitude of disciplines.
In addition to hosting renowned researchers, Neurizons promises a stage for young scientists to bring their own ideas forward, as well as a platform for learning and exchanging with masters in the field. Neurizons also offers a great learning opportunity for students; we offer workshops for soft skills, mentoring sessions for academic career advice, and a chance to explore and assess career paths both within and outside of academia with the help of our career fair.