Thank you for a great Neurizons 2022!
Welcome to Neurizons 2022
We are proud to present Neurizons 2022: the 10th biennial Neurizons conference and the first hybrid Neurizons conference ever.
It will take place from the 7th to the 10th of June 2022, at the newly restructured Max Planck Institute for Multidisciplinary Sciences in Göttingen, Germany. 
More information about the hybrid format will follow in the coming months; however, we are happy to announce that every talk will also be streamed online. In addition, attendance to individual academic talks will be free of charge; however, registration is still mandatory. 
Young scientists, Neurizons is for you.
At Neurizons 2022, participants can explore different career options within and beyond academia through career fair talks, and develop soft skills through workshops. 
In addition, Neurizons 2022 provides budding scientists with a platform to present their work in front of an international and multidisciplinary audience.
Submit an abstract for a poster presentation, a flash talk or for the Young Investigator Contest!
Through the Young Investigator Contest, interested grad students or post-doctoral researchers are given a stage to speak about their research, alongside established scientists. Travel grants available.
Max Planck Institute for Multidisciplinary Sciences
(Fassberg Campus)
Am Fassberg 11
37077 Göttingen
Germany
In the coming months, more information about the conference will be posted. Below you will find statistics from the online 2020 edition of Neurizons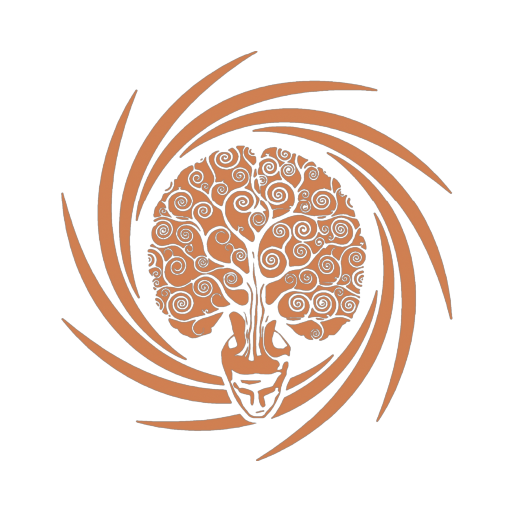 The first virtual Neurizons conference

NEURIZONS 2020: Networks grow. Ideas flow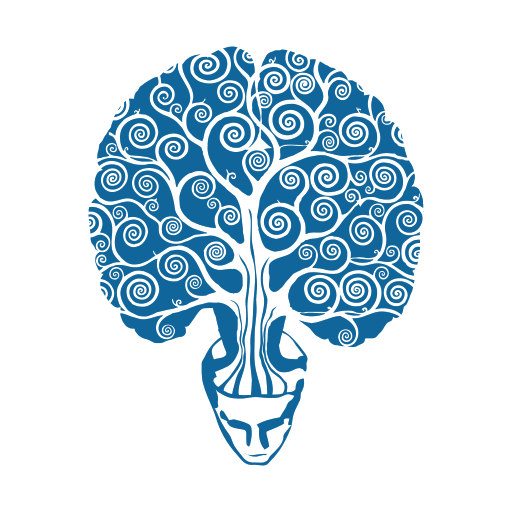 The 9th biennial conference 'Neurizons 2020: Networks grow. Ideas flow' was set to take place from the 26th to the 29th of May 2020, at the Max Planck Institute for Biophysical Chemistry in Göttingen, Germany.
With the global Covid-19 pandemic, a physical gathering like this would have risked the health and safety of several communities.
Many within the global community have shown great solidarity in an effort to 'flatten the curve,' and help healthcare systems around the world better cope with the rising number of infections. In the process, we saw a great increase in virtual communications; we stayed connected, and we found new ways to keep moving forward. Inspired by this solidarity and innovative perseverance, we decided to turn Neurizons 2020 into the first virtual Neurizons conference. Despite this obstacle, or rather, especially during these hard times, we strived to foster an environment that would allow for networks to grow, and for ideas to flow.
Below are some graphics and plots we made from the crowdcast analytics data. It's also available on this twitter thread.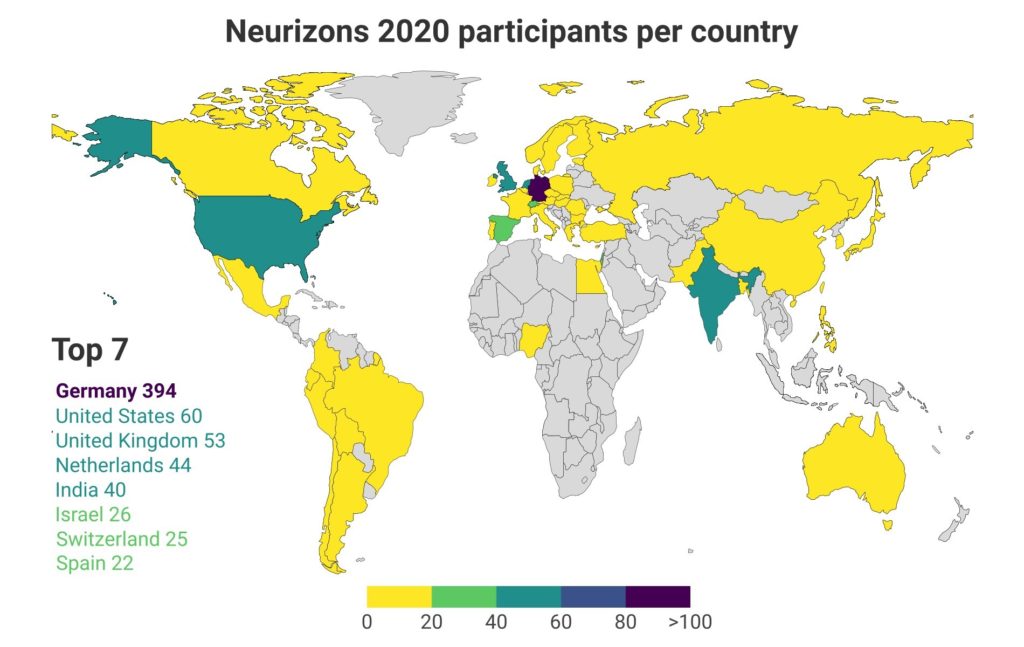 We hosted 33 sessions (roughly 45 minutes each), including scientific talks, career talks, panel discussion, etc. 
930 registered via our website, and nearly 800 of those 'showed up' on crowdcast! This is in comparison to the roughly 150 participants in our past 'physical' Neurizons. All continents were represented, but the vast majority were based in Germany (nearly half), the US, and the UK.
Participants could either attend the sessions live or watch a recorded version later (convenient for timezone differences). Most participants did a combination of both. 
Most watched only a few sessions (<10). Given the scope of the conference, which covered everything from molecular to cognitive neuroscience, this is not surprising.
Each session were attended live by about 190-250 participants. That means that roughly a quarter of participants were 'present' at any given talk. This was a bigger proportion than expected, given the timezone concerns and the non-committal nature of free online events. 
Thank you to everyone (the attendees, the speakers, the sponsors, the organizers) whose patience, understanding, resourcefulness and hard work helped make Neurizons' first virtual conference a success!